Product information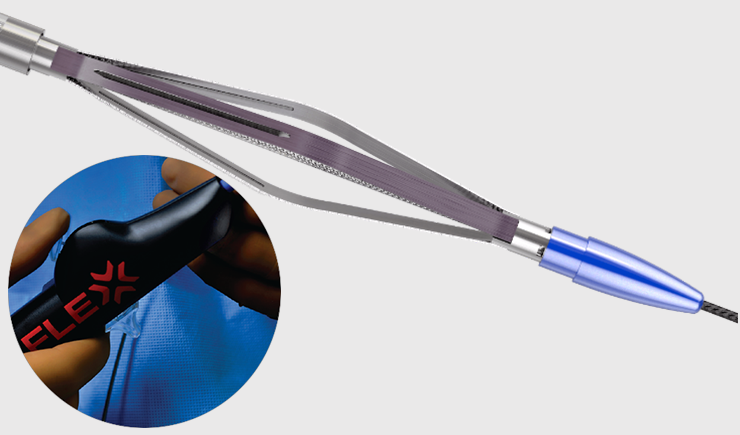 Dynamic vessel preparation
With its radially opposed tri-element atherotomes the FLEX catheter delivers precise, parallel micro-incisions as it moves along the entire length of the disease, addressing all lesion morphologies.
Non-Balloon based technology
The FLEX catheter exerts a consistent force of 1 ATM on the vessel wall. Low forces help prevent soft tissue damage that can lead to sub optimal acute results, including dissection and the need for bail out stent placement. The FLEX catheter also demonstrates exeptionally low rates of embolization for safer procedures.
Pull Back technique
The integrated tip and low crossing profile of the FLEX catheter allows the device to smoothly navigate the vessel. Once distal to the area being treated, the FLEX catheter atherotomes are unsheathed and the device is pulled back through the diseased vessel.
One size fits all
2 working lenghts: 120 cm and 40 cm

Manufacturer